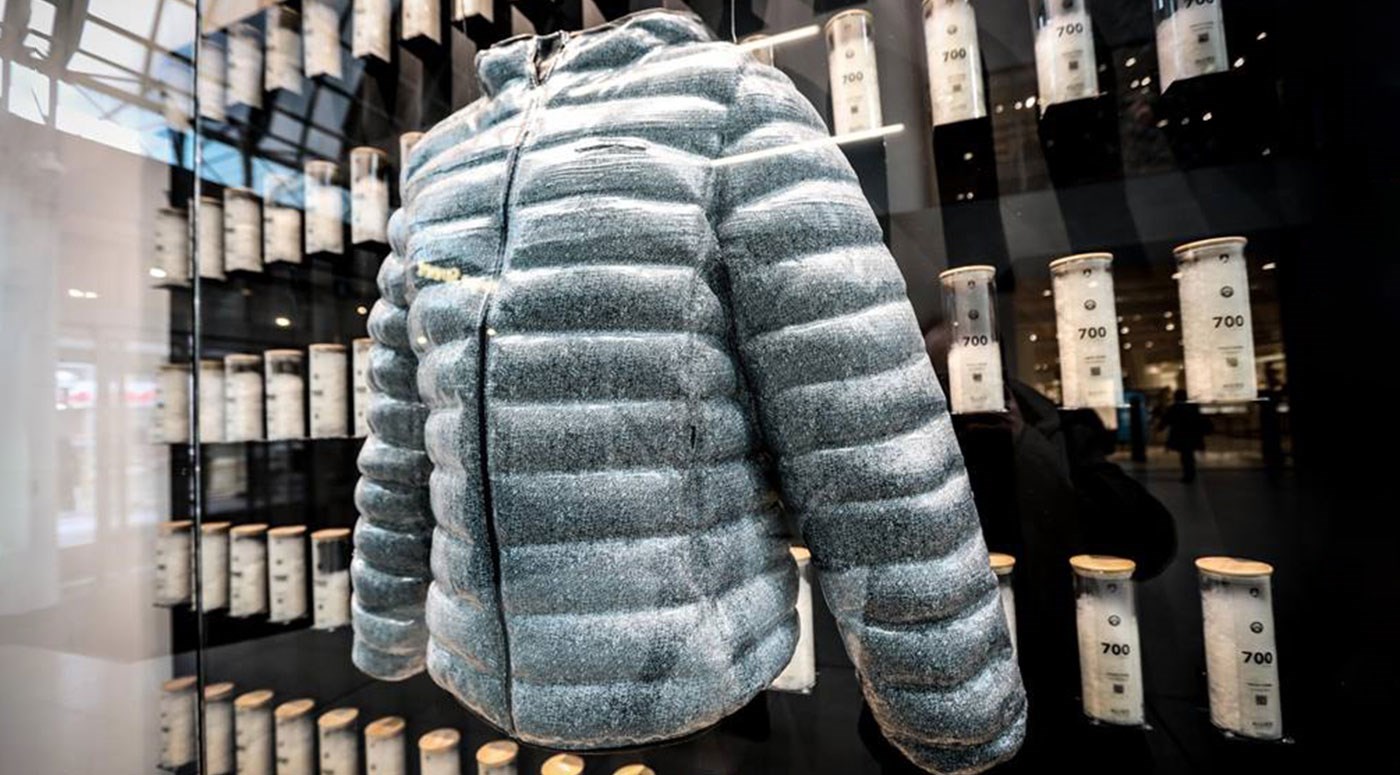 About 3DXL
3DXL is a large format 3D printing solution provider for visual communication which target the advertising, retail, events, entertainment, interior design and architectural sectors.

The company's solutions enable through gel dispensing printing technology a rapid and cost-effective production of super-sized, eye-catching 3D signage and displays. This enables print services and visual communication producers to expand their business offering.
Find out more...
3DXL 1750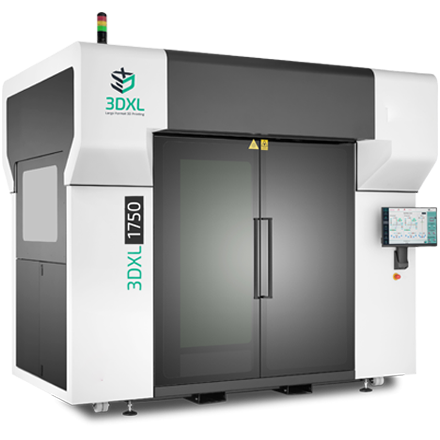 The 3DXL 1750 offers enhanced performance, flexibility, control and variable resolutions combining strength and quality. Operators can predefine variable resolutions for cost efficiency. Enjoy a user-friendly interface, advanced slicing algorithms, and remote monitoring and operations.


Specifications

No. of print heads
2
Printing speed
300mm per sec linear speed
35cm on Z axis per hour
Print quality
Layer thickness from 0,7 to 1.3mm
Maximum print volume
145x111x175cm
Material
photo polymeric acrylic gel
Integrated software
Yes
Remote control via tablet
Yes
| | |
| --- | --- |
| | Produces finished objects that are lightweight and durable |
| | |
| --- | --- |
| | High viscosity parameters enable to produce non-vertical parts, tops, ceilings and more without the need for printing support structures |
| | |
| --- | --- |
| | UV sensitive properties enable rapid layering and rapid curing using low energy UV light |
| | |
| --- | --- |
| | Curing speed delivers " ready" objects right off the printer. No post-curing or post processing is required |
| | |
| --- | --- |
| | The final printed object is highly receptive to multiple types of finishes |
Application
Offering different speeds, sizes, geometry free applications, 3DXL printers produce giant-sized, lightweight, hollow models, variable, signage and displays that can be illuminated, backlit, or enhanced by projection mapping. 3DXL offers a unique, variable-resolution capability as well as the creation of support-less structures, ensuring cost-effective production that minimizes labor and material waste.

From 3D POP displays, props, 2D/3D billboards and signage, innovative window displays, 3D molds for thermoforming, channel letters and 3D logos, custom-shaped Silicone Edge Graphics frames (soft signage), and personalized pop-up stores and booths.


The instant curing printing gel is at the center of the 3DXL's printer to print super-size lightweight objects at remarkable speed. The gel is a photo polymeric acrylic material with several outstanding characteristics.


3DXL uses a file preparation software for printing which enables scaling, rotating, slicing and support generation for STL files and more, outputting a ready-to-print file for the printer, optimized for the selected print mode.
Find out more...
Gallery

Dynagraph for Printing Industry SAL

International Media Production Free Zone E-73
P.O.Box 35495, Dubai, United Arab Emirates.

+971 4 347 7724
info@dynagraph.net



Copyright © 2019 3DXL. All rights reserved.
Contact Us